Student Portfolios by former atelier students
Featured Atelier San Juan Students
Diego Hiromi Rodriguez Diego studied at Atelier San Juan for two years developing a portfolio for college admission in 2013. He was accepted with a scholarship to the Pennsylvania Academy of the Fine Arts the following year. Diego graduated from PAFA in 2017 with a Bachelor of Fine Arts. He was the recepient of PAFA's highest award the Cresson scholarship and the Woodmere Art museum's purchase prize upon his graduation.
Aixa Oliveras Aixa studied on scholarship at Atelier San Juan for a number of years. In 2007, she graduated Magna Cum Laude from la Escuela de Artes Plasticas receiving her BFA degree. Aixa currently lives in Laguna Beach, California. She's currently working on her Master of Fine Arts at The Laguna College of Art and Design.
Rebecca Montes began her studies at Atelier San Juan when she was 16 years old. She has a a Bachelors Degree of Art(B.A.) in Art History from the University of Puerto Rico. Currently she was awarded a scholarship to begin her graduate studies at the New York Academy of Art. In her arkwork, she exlores the human form, lights and shadows in drawings and oil paintings. Her most recent works are sketches in chalk and charcoal on toned paper that have "come undone" to showcase fleeting, half-set moments that are paradoxically fixed on paper.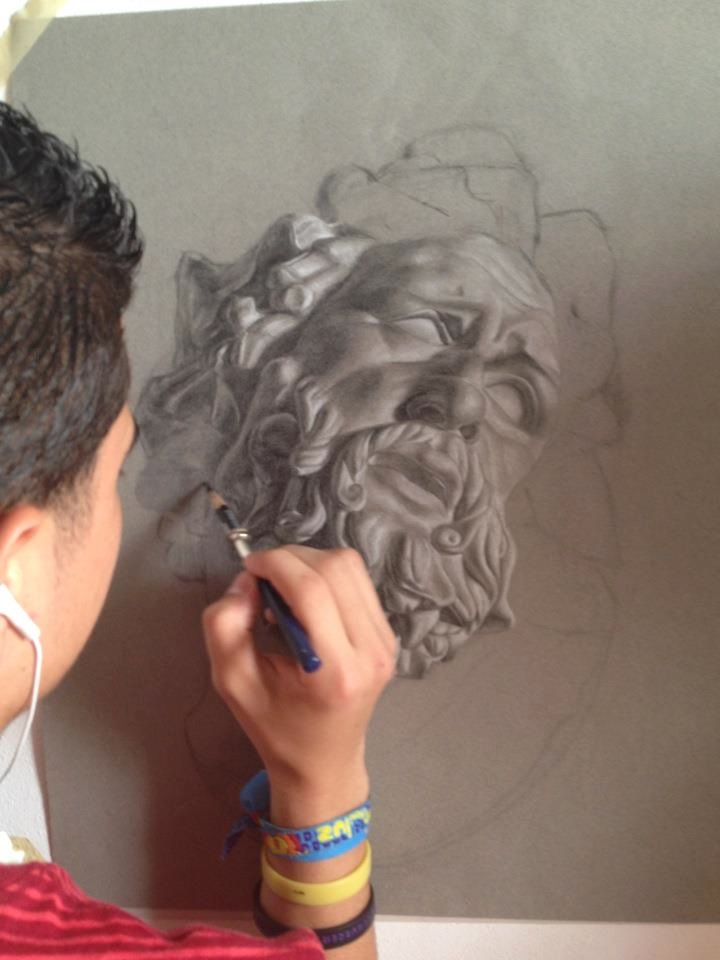 Diego Hiromi Rodriguez working on his drawing of the Laocoön cast at Atelier San Juan
Aixa Oliveras, "In the Dreaming", 2009, Oil on Linen, 16 x 20 Inches
Rebecca Montes, "Portrait of Cecilia", 2017, Charcoal on paper, 11 x 14.